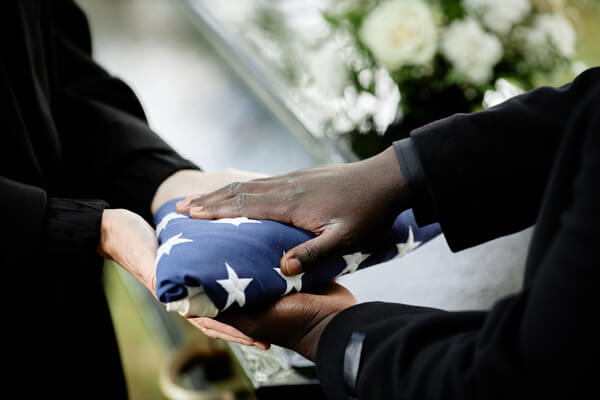 The Presentation of the Flag
We are proud to honor veterans.
Funeral services that honor veterans often include military honors such as the presentation of the American flag and the playing of "Taps." Some veterans organizations also offer special ceremonies, such as the folding of the flag, as a way to pay respects to the fallen hero.
Eligibility for military funeral honors...
Generally includes veterans who served in the active military, naval or air service and were discharged under conditions other than dishonorable. In some cases, eligible individuals may include current members of the Armed Forces, reserve components, and certain other individuals who served in recognized foreign military forces. It is best to check with the Department of Veterans Affairs or a local veterans organization for specific eligibility requirements.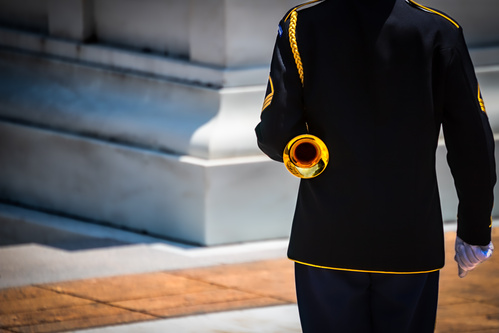 The playing of the "Taps"
You can find more information about military funeral benefits by contacting the Department of Veterans Affairs (VA) at
1-800-827-1000
or visiting
their website
. The VA website provides detailed information on eligibility for burial benefits, including interment in a national cemetery and a gravesite marker or headstone, as well as information on benefits for spouses and dependents. You can also find information on military funeral honors and how to request them. Local veterans organizations may also be able to provide information and assistance.