Gary L. Rollins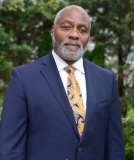 Founder, Owner, CEO, Licensed Funeral Director, & Mortician
---
Born and raised in Frederick, MD, Gary received an Associate of Arts degree in Mortuary Science from Catonsville Community College in 1981. He subsequently took and passed the exams administered by the National Board of Funeral Service and Examining Boards. In 1983, he passed the Funeral Directors and Embalmers test given by the Maryland State Funeral Directors and was awarded his license to practice as a mortician. At the conclusion of his studies, Gary served as an apprentice at the Herbert E. Nutter Funeral Home in Baltimore, MD. It was here that Gary gained the skills and experience required to practice in Maryland. While employed at Nutters, Mr. Rollins began to develop his own unique style of handling funeral services. Gary worked his way up to Head Embalmer and gained a reputation of quality service in the Baltimore community. He also served as a trade embalmer for other funeral homes in Baltimore. Gary then decided to open his own funeral home in his hometown. For 17 years, Gary taught embalming at Catonsville Community College (now CCBC at Catonsville), helping to instill in the students a love and appreciation of mortuary science. Gary also served as the President of the Funeral Directors and Morticians Association of Maryland for two years. He is also active in the Frederick community, sponsoring numerous events for children and others. The Rollins Life Celebration Center has received awards for Best Business and Best Businessman from BlackFrederick.com in 2008, 2009, & 2012. Today Gary, joined by his wife Dr. Denise Rollins, is taking his outstanding business to the next level by offering new products, introducing an extensive grief care program, renovating his facility, and continuing to provide the unique approach in easing the burden and worry of clients and patrons who are dealing with the death of a loved one. This includes being respectful, confidential, and professional in dealing with their needs.
Dr. Denise Rollins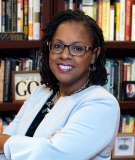 Chief Financial Officer
---
Dr. Denise Hall Brown Rollins knows both grief and grace. Following the sudden and tragic deaths of her mother, son, aunt, and husband between 1995 and 2009, Denise opted to walk away from a 25 year career in corporate America to pursue her passion: helping others heal from grief. Dr. Denise capitalizes on her Masters Degree in Thanatology (the study of grief and death) and her Doctorate Degree in Marriage and Family Therapy as she assists those who are mourning. She's also authored a nationally recognized book, "2Grieve 2Gether" to help Survivors and Supporters manage the grief journey. As Gary's wife and partner, Dr. Denise uses her past experience as a small business owner, accounting supervisor, human resources specialist, and training manager, along with her Bachelors Degree in Accounting and certifications as both a CPA and Senior Professional in Human Resources, as she manages the funeral home's operations. In addition, because she served in roles such as Credit Union Manager and Insurance Agent, she's comfortable assisting clients with processing their life insurance and handling final expenses. Dr. Denise is grateful for the opportunity to serve in the funeral home and contribute her varied experiences and background.
Celeste Stanley Gordon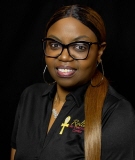 Funeral Director & Mortician
---
Celeste Stanley-Gordon, a native of Baltimore, Maryland, attended Morgan State University, where she majored in Mass Communications, and the Community College of Baltimore County-Catonsville, where she received a degree in Mortuary Science. Celeste became an apprentice with her embalming instructor at CCBC, Gary L. Rollins, in October 2000, and obtained her Morticians license in 2003. Celeste always knew she wanted to work in the funeral business because it was a way she could give back to the community in a very unique way! Her steadfast compassion for people enables her to share her gift of love and kindness to those who need it at a difficult time in their lives. Celeste was also instrumental in developing the funeral home's grief aftercare services because of her belief that an individual's grief should be addressed after the business of burying a loved one is over.
Kavonte Duckett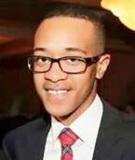 Office Manager
---
Kavonte Duckett, a native of Frederick, MD, attends Frederick Community College. Kavonte began working with the funeral home in 2011 and during his senior year of high school he did an internship with the funeral home. Kavonte is very active in the Frederick community and has a passion to serve people. He currently serves on the Frederick County Human Relations Commission and is a member of the I.B.P.O. Elks of the World, Mountain City Lodge #382. He loves the funeral business and uses his gift to help people cope with the death of loved ones.
Shirlene Roberts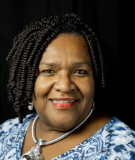 Office & Event Specialist
---
Saundra Boujai, LCSW-C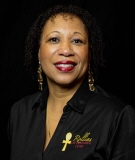 Donny Ambush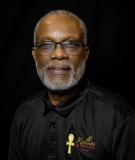 John Rollins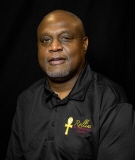 John Thomas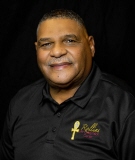 Funeral Attendant
---
John Thomas is a native of Frederick who has worked with the Rollins Life Celebration Center for more than three years. After 30 years of service, John retired from the Maryland State Highway and began a 20+year career with TransIT Services of Frederick County. He is a faithful member of Wayman A.M.E. Church of Frederick, where he serves as the Pro Tem of the Board of Trustees. He remains committed to the Frederick community as a member of I.B.P.O.E. of Elks of the World, Mountain City Lodge #382. In addition, he has been an active member of GARBO, the acronym for the Great and Respectable Black Organization, for more than 30 years. GARBO is dedicated to supporting youth groups, churches and families in need in both Frederick and Montgomery Counties. John considers it a privilege to extend the same support and compassionate care to families moving through the different stages of grief.
The Late Thelma Arlean Dingle Rollins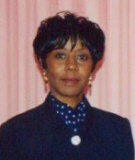 Co-Founder
---
Arlean, as she was affectionately called by family and friends, was born on January 30, 1954, in Baltimore, MD. She was the sixth child born to the late Johnnie and Gussie Dingle. In 1981, Arlean met the love of her life, Gary L. Rollins, of Frederick, MD. They were joined in matrimony on September 27, 1986. In 1993, Gary and Arlean established the Rollins Life Celebration Center, where they worked diligently to fulfill their dream. Arlean delighted in spending time with her family, friends, and her Belgian Shepherds, Star and Cosmo. She had a special relationship with her daughter Sheba, who she molded into a professional young lady. She was a loveable person who cultivated lasting relationships wherever she went. She ministered to families who came to the funeral home during their times of bereavement. Arlean had a zest for life and lived her life to the fullest before the Lord called her home on November 7, 2009. Arlean's caring spirit and generosity will never be forgotten and will continue to be a driving force behind the Rollins Life Celebration Center.
The Late Vincent Moore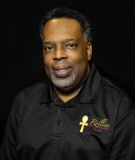 Marsha Waters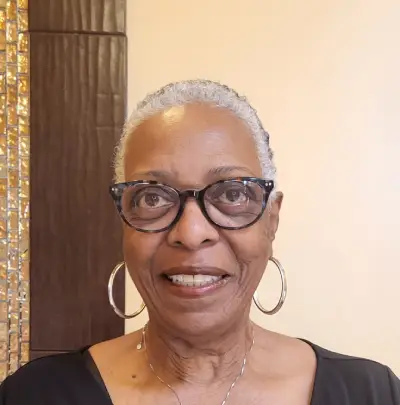 Senior Funeral Attendant
---
Marsha is a native of Montgomery County, Maryland. She retired from being a legal administrative assistant after over 20 years of employment. In choosing a second career at the Rollins Life Celebration Center, Marsha's compassion, caring spirit, and love of people helps her to give our clients superior service.